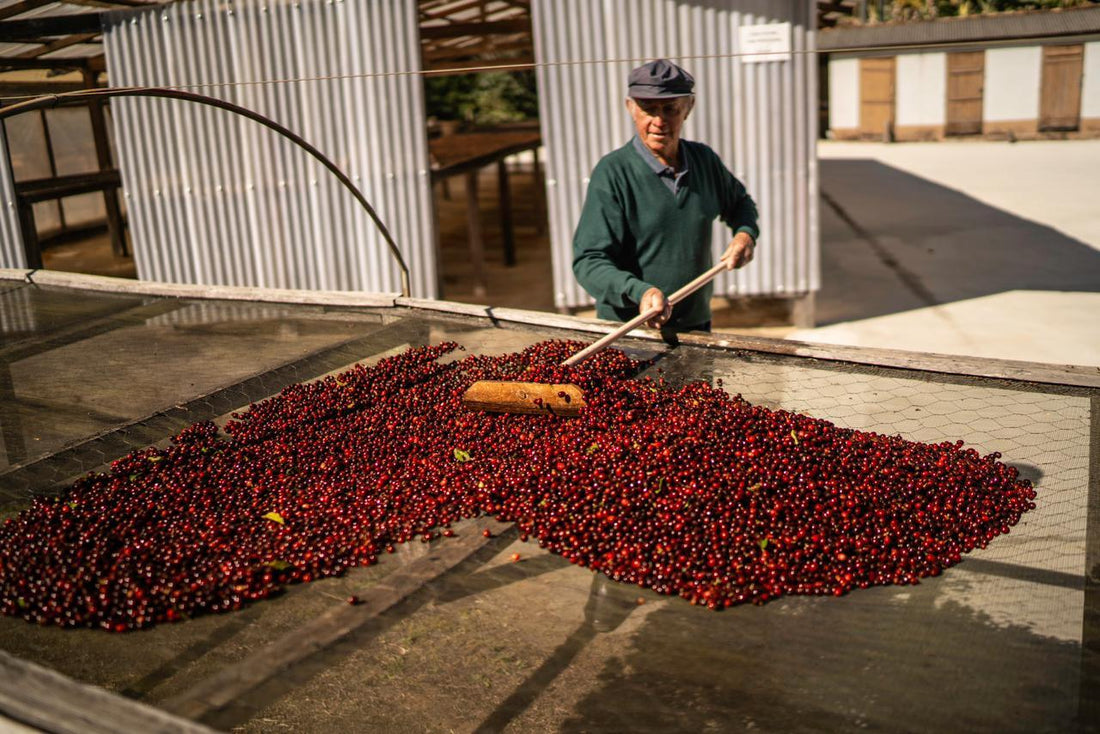 WUSH WUSH - The New Gesha?
A MUCH TALKED ABOUT VARIETAL
Similar to Gesha, the Wush Wush varietal has its origin in Ethiopia. It made its way to South America a few decades ago. There is a lot of talk about Wush Wush because of its rich cup profile: It contains notes of Gesha coffees from Panama but combined with super interesting attributes such as wild rose, stone fruits and herbal flavours.
THE COLORS OF NATURE & LA NATURA
AN EXPERIMENTAL FARM WITH A PURPOSE Colors of Nature was born in 2007 as a project with the goal of creating alternatives for social and economical development in rural areas of Colombia. It has provided hope for people that was at that time living within the internal military conflict, a cruel reality between poverty and illegal crops. Since then the project was aimed to create a new "real-fair" economical model for coffee, far better than the New York C-Market. The Varietal Coffee Garden that touches the Sky and guards the Natural Forrest In 2015 Colors of Nature got together with a family of farmers in Huila to establish a joint project that would create a great future for their children, build around research about coffee and multiple issues. La Nature Farm was designed to produce own lines of super-exotic coffees as well as to research and experiment on them. The estate is one of the highest coffee farms in Colombia at an altitude of 2250 meters. La Nature also covers the protection of 6 hectares of beautiful Native Cloudy Andean Forrest.
LA NATURE WUSH WUSH
AN OUTSTANDING CUP The next release of our Masterpiece Subscription will be an outstanding cup. We are more than happy to have secured a rare lot that was undergoing very careful processing: Natural Dynamic Fermentation. Combined with very high elevation, this coffee shines on so many levels with flavours of tropical fruits, cognac and cacao nibs.