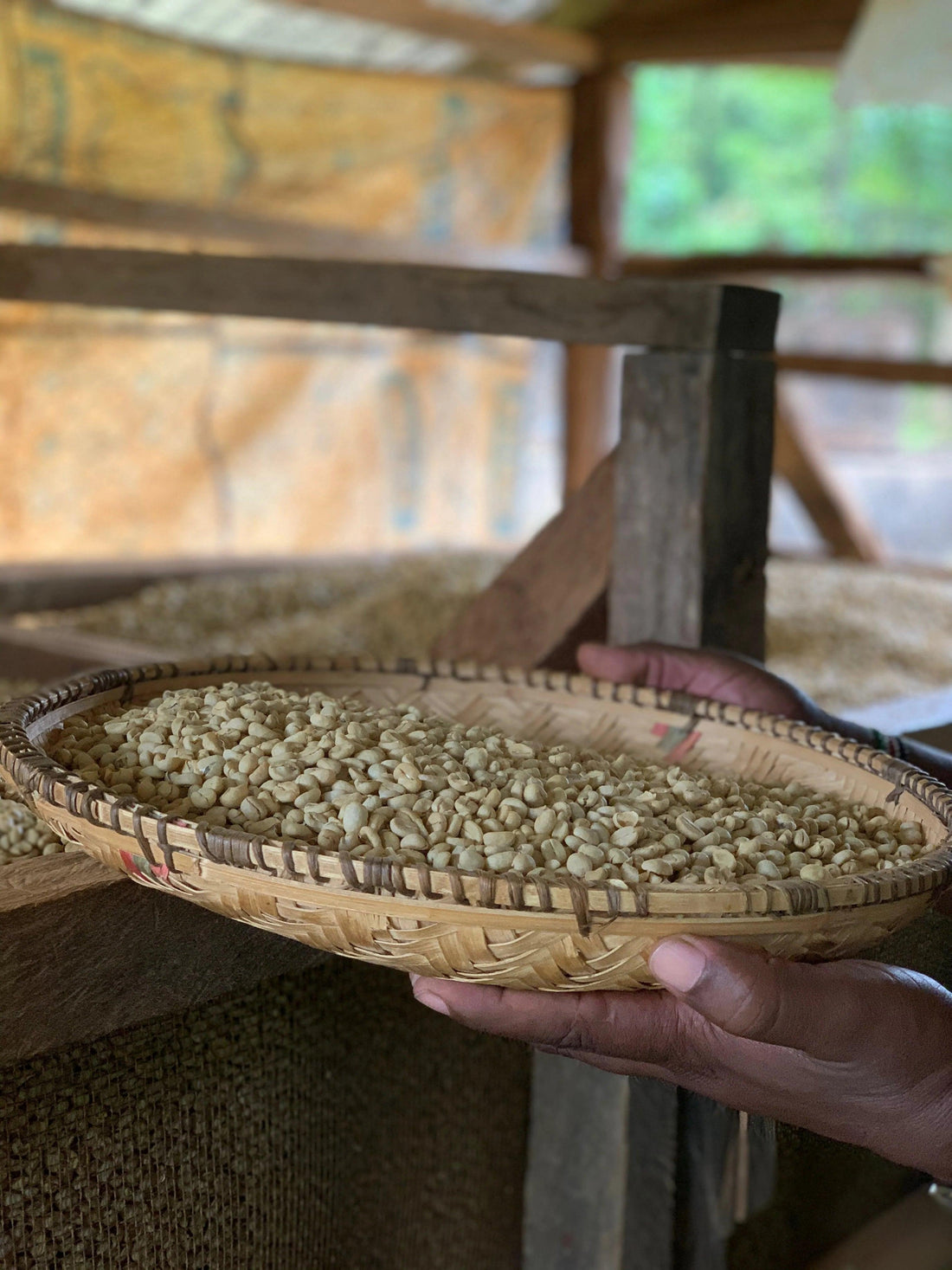 Farm visits in January
Each year we visit our coffee growers. We find these trips very important not only to show our face and to say hello. Our partners want to find out first hand how there coffees performed in the previous season, what they can do better and they update us on where the next improvements and investments go on their farms. Our approach is pretty hands-on and we point out what needs pointing out. Being a German Roaster, it kind of is also expected from us to be outspoken and direct. Transparency is the best way forward if you want to raise quality. Our comments and advise have to be formulated in a responsible way though. In the end, we are not the agronomists - our strength is roasting. So we need to be careful not to come up extreme ideas that would put a farmer at risk. In 2018 we have changed our sourcing in Kenya when new laws allowed us to work more direct with single estates. We have engaged with a group of small farmers that were all looking for a direct contact to work with. As a result of our search, we are now working with 3 estates in total: Mbokam, Ivory and Chania.
Erratic rain patterns & locust swarms
For the past 18 months, weather has been described as being very difficult. Erratic rain patterns showed no rain when it should have rained or too much rain when it should have been dry. Volumes are down and the coffee plants are full of early (flight) crop - which is not the high scoring crop that everybody needs. January is supposed to be the start of the dry season (until March) but it is still raining. This is causing several problems: Drying our coffees is difficult and takes longer. Flowering is happening too early. And with a higher-than-usual amount of flight crop sitting on the trees, it is now harder to prune and stress the plants for the next season. On top of all this, Africa is battling a plague of locusts which came over the red sea through Somalia and have already done massive damage in Ethiopia. Attracted by the rain the locusts are big destroyers. The swarms have a size larger than Paris and the insects are eating an amount of food comparable of what the whole of France consumes in one day. Locusts don't eat coffee plants; they may sit on them and brake off the branches. However, they eat everything humans and animals need to survive.
Chania Estate
Chania was our first natural processed coffee from Kenya last year. We were so excited about farmer Boyce Harries that we dedicated a whole blog post to him. We have cupped his pure French Mission natural in Kenya and it tasted absolutely fantastic. We spent half a day with Boyce, learning about the first plantation of his ancestors back in 1904. Boyce and his wife are very involved in the local community. They gave land to the government to build schools and Boyce is part of the schools board. He told us how he organizes used sports equipment so that the kids can exercise with the free equipment. Chania is the name of the near by river and the land is full of wildlife. Boyce counted 69 types of birds in two hours when he was on birdwatch with his wife. The family created a large lake on the estate - it all feels very organic there. At only 1540 meters of elevation, Chanias coffees are less acidity but offer a great body and high sweetness. Boyce is replanting a lot of French Mission that he mainly uses for his natural coffees. Boyce is a community man and both need each other. He keeps live stock (cow, sheep) not only for the manure but also to offer the milk at cost price to his workers. All schedules are planned for the staff to finish by 4PM so they have time with their families. In terms of sustainability, Boyce pointed out that small estates like his own, have tight budgets and therefore are looking for holistic ways of working with their plants. Mulching programs and cutting weed / grass under and around the coffee plants to keep the moist in the soil.
MBOKAM
It was a real pleasure to meet Arthur and Josephine again. Both have been busy improving the farm and Arthur was proud to show us his P1 qualities that we buy from him entirely (AA, AB, PB). We mentioned last year that Arthur had problems finding pickers - this season, he brought in pickers from afar and he offered them accommodation and food. This way he could fully control the picking and drying process. We learned on this trip that small estates have less overhead and spend less on field operations compared to large coops, however, they lose out if they don't manage their pickers well. To keep that balance we think that Arthur is doing the right things. Mbokam worked a lot on plant management. Their coffee trees were once planted too close to each other which offered a high risk for disease. Arthur has now cut back most of his plants to a single branch system compared to the 3 branches he had before. Walking around at Mbokam feels like being in the middle of a pure jungle. The farm style has next to no impact on nature. Bananas, avocados, sweetcorn, macadamia and pumpkins are growing everywhere. Cows, sheep, goats and monkeys are all around. Biogas is being produced on site. We asked Arthur to work on more sweetness of his coffee cherries and to run an experiment for us.
IVORY
With great sadness we heard about the loss of Irene (pictured). She was at the heart of Ivory and had continued the work of her late husband. On this trip we met up with Irene´s sons and reassured them of our commitment. Ivory also has a farm manager who works very closely with our export partner. We are much looking forward to Ivory´s coffees this season!