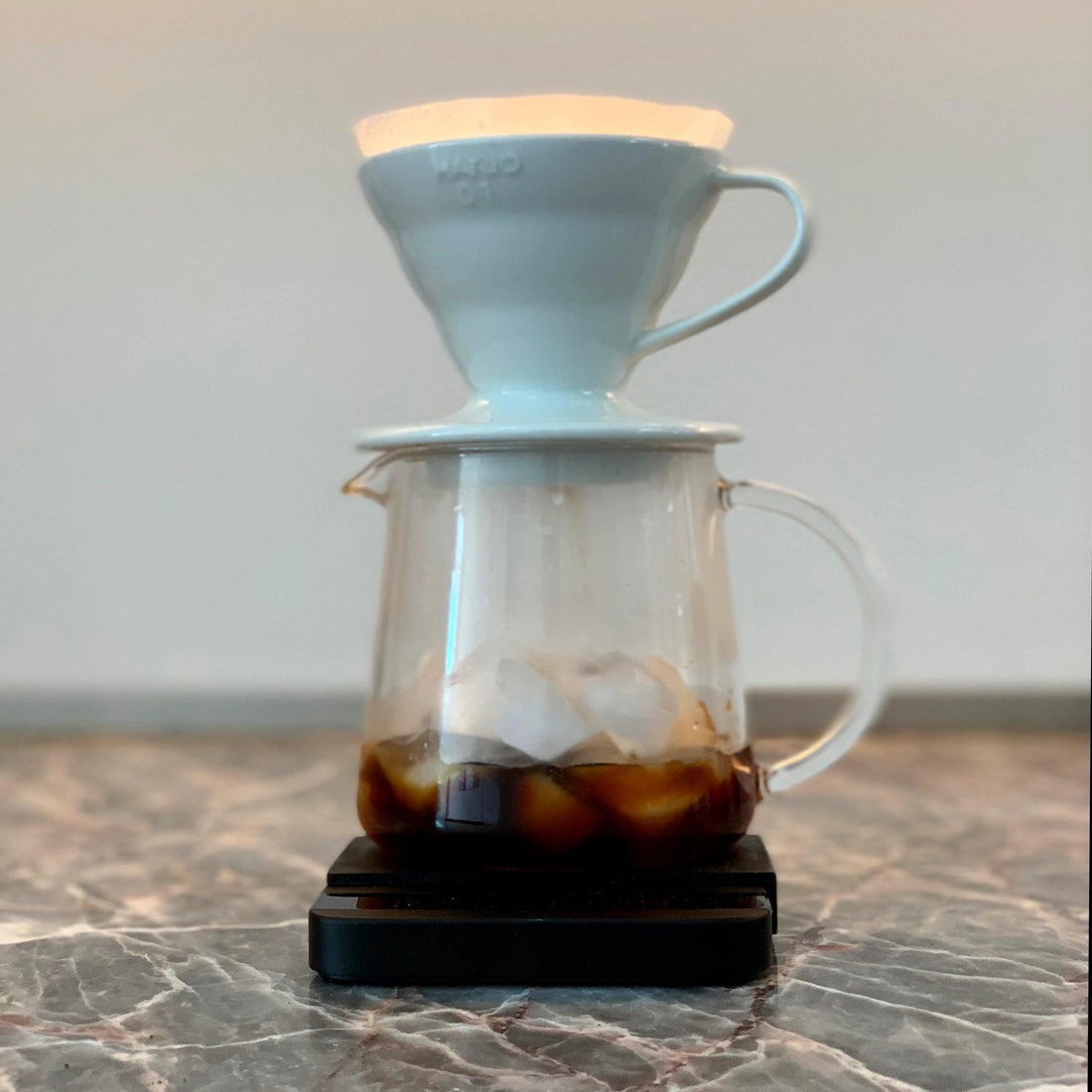 GRIND COFFEE
Grind 21.5g of freshly roasted Dambi Uddo (Guji Highlands, Ethiopia) on a medium grind setting. For most consistent ground and best brew results, we use the Comandante hand grinder with nitro-steel blades.
RINSE
Pour some of your hot water in to the V60 to wet the paper filter. This opens up the cell structure and removes any residual paper taste.
ADD ICE
As you wait for your water to boil, add 140g of ice cubes to your server.
LET IT BLOOM
Pour in 43g of hot water, and let the coffee bloom for 30 seconds.
POUR-OVER
Take your time to slowly pour the hot water over your coffee. Pause every 30-40g until you have reached 220g. This should take around 2:30-3:00 minutes.
ENJOY
Stir, pour, sip, cool down, and relax!